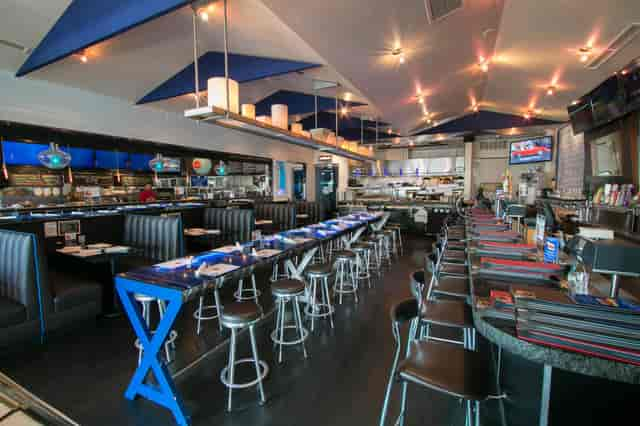 Dinner
Follow our Menu
Receive updates on special events, new menu items, menu reviews, and more!
Dinner
SALADS
add grilled chicken $5 • add grilled mahi-mahi $10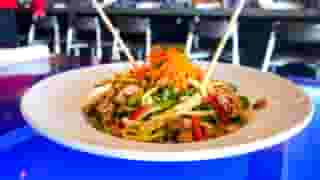 $12.95
CHINESE CHICKEN SALAD
Our fresh, all-natural, asian-marinated, grilled chicken breast is diced and tossed with asian salad greens, red bell peppers, julienned carrots, fresh cilantro and finished with our house-made peanut sauce and honey-lime vinaigrette, topped with carrot swirls and crispy wonton strips
ORIGINAL NIMAN RANCH BURGERS
Best Burger Award / Phoenix Magazine 2018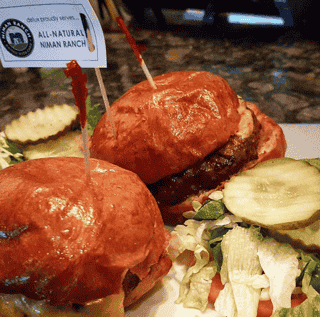 $14.50
DELUX DUO (2 MINI BURGERS)*
Two 1/4 lb. patties of all-natural NIMAN RANCH beef mini burgers on a handcrafted brioche bun, your choice of cheddar, american, swiss, pepper jack or monterey jack cheese. Served on the side: lettuce, tomato and pickle. Lettuce wrap available.
Single Mini Burger (1/4 lb patty)
$7.95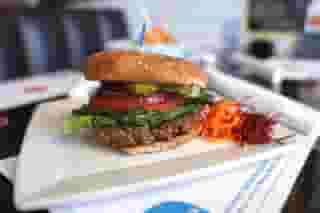 A plant-based patty made with wheat and potato proteins, coconut oil. Served on a whole wheat bun, your choice of american, cheddar, swiss, pepper jack, monterey or mozzarella. Vegan cheese available for an upcharge. Also, available with optional handcrafted brioche bun, or as a lettuce wrap.
NIMAN RANCH BEEF GOURMET BURGERS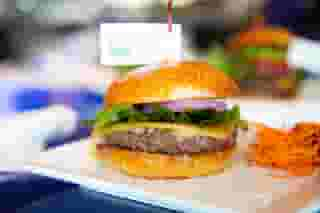 $14.75
THE PV CHILE VERDE*
Roasted chile verde peppers, pepper jack cheese, red onion and red leaf lettuce. Served on a handcrafted brioche bun. Comes with a side of our in-house garlic aioli sauce. Lettuce wrap available. (1/2 lb. all-natural 100% vegetarian-fed hand-formed Niman Ranch signature beef)
PANINI & SPECIALTY SANDWICHES
*Prices subject to change without notice.